Salty Stories
Catch - Care -Share with Benji Brand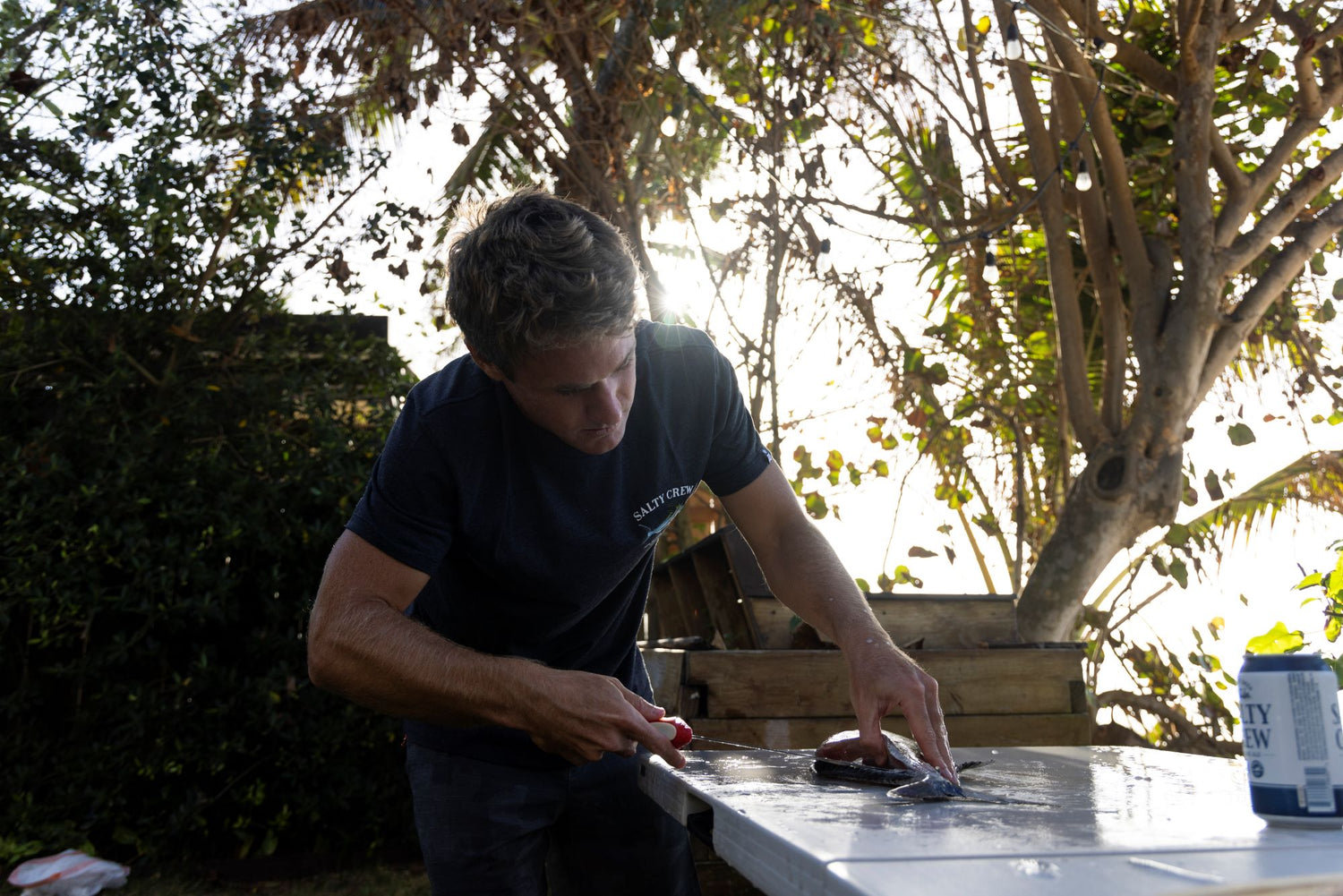 Oahu, Hawaii Uku & Omilu with Benji Brand
In this episode we catch up with Benji Brand on the North Shore of Oahu. Benji searches and connects with 3 species of bottom fish in Oahu, Hawaii. Uku (Green Jobfish), Omilu (Bluefin Trevally) and Ulua (Giant Trevally).

Benji also shares his favorite recipes with the crew. Omilu carpaccio and a Tahitian inspired Peanut Oil Seared Uku with Green Herbs.

Filmed and Edited by James Tull. Narrated by Hayden Lane.
Shop the collection
Shop Benji's Essentials
Shop Benji's Essentials
Carousel
Episode 1 - Catch

Southern California, Blufin Tuna, From the preparation and planning before hand, the camaraderie and characters involved, and the caring for and sharing of the fish afterwards.

Episode 2 - CARE

There is so much that goes on before and after the hook set, the fight, and landing the fish.